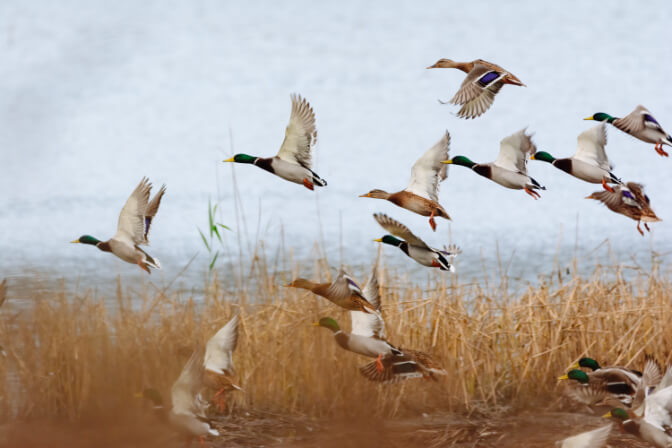 Maximizing Your Duck Hunting in Tennessee Experience
There are many great opportunities for duck hunting in Tennessee. However, just like anywhere else, some areas are more plentiful than others. When setting out on your hunting adventure, it's vital that you are prepared to go to the most productive areas.
Planning for Success
The best way to ensure that you have a thrilling hunt when hunting in new territory is to be prepared. It can also help to have a guide that is well versed and knowledgeable in that area.  When it comes to duck hunting in Tennessee, you can do no better than hunting with HD Guide Service. Our Guides have been hunting in Northwest Tennessee for years and are truly passionate about the hunt.
When you go duck hunting with HD Guide Service, your comfort and knowledge, as well as an exciting, productive duck hunt with lots of action, is their top priority!
The Best Hunting Grounds
HD Guide Service has an ideal spot on Reelfoot Lake, located in the northwest part of the state in prime duck country.  Anyone looking to go duck hunting in Tennessee should look no further than this spot. Reelfoot Lake is the best spot to plan your next hunting trip. There are a variety of duck species that occupy Reelfoot Lake, including Mallards, Teal, Woodies, Gadwalls, and Pintail.
HD Guide Service has a couple of blinds on the lake, designed to hold many hunters in the most comfortable of possible set ups.  Complete with heat and a full kitchen, you are certain to have comfortable accommodations, in addition to an action-filled morning.
Wait No More!
The bottom line is, when planning your trip for duck hunting in Tennessee, HD Guide Service with do the best to meet your every need and place your satisfaction at the top of their priorities.  So call them today, and get ready for a hunt that you will remember for years!