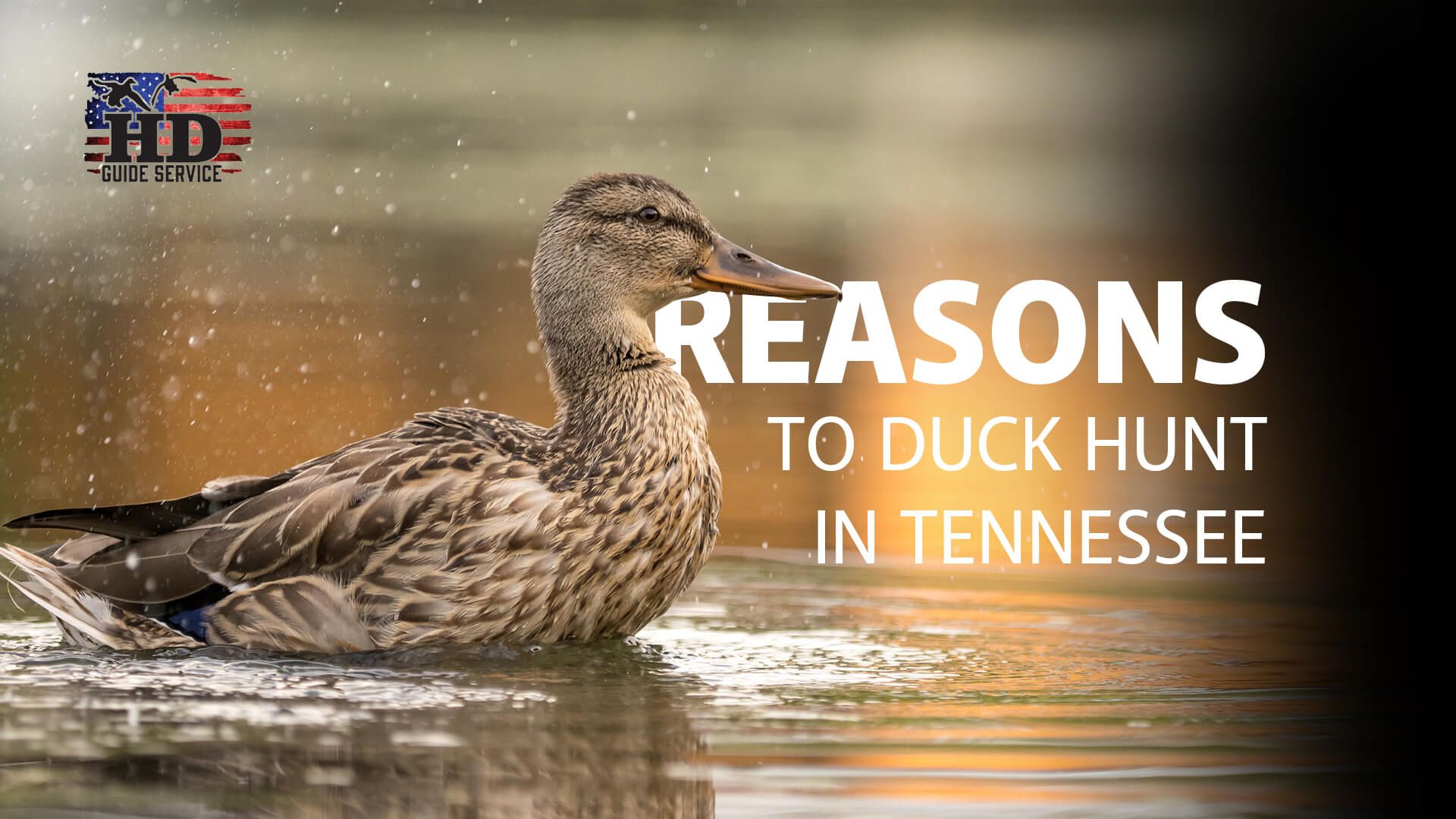 Reasons to Duck Hunt in Tennessee
There are many reasons to duck hunt in Tennessee and hunters from all over the country make the annual pilgrimage to this duck hunting paradise. The most popular duck hunting location in Tennessee is Reelfoot Lake. Hunters come for week-long trips and small weekend getaways to hunt Tennessee waterfowl. But, why? Here are the main reasons hunters choose to duck hunt in Tennessee.
Variety
First, the main reason is the variety. The state has a large variety of duck species, habitats, and hunting styles. You can duck hunt the Mississippi River, flooded crop fields, or timber. No matter what habitat is your favorite to hunt, it is a possibility here. Also in Tennessee, there are multiple species of ducks like mallards, wigeon, black duck, blue-winged teal, green-winged teal, pintail, ring-necked duck, and more.
Mississippi Flyaway
The Mississippi Flyaway is another reason to duck hunt in Tennessee. The Mississippi Flyaway takes place every fall when ducks and other waterfowl migrate south. The waterfowl are looking for warmer temperatures. It is one of the best waterfowl flyways and just happens to go right through Tennessee. This brings in lots of ducks in a very short period of time.
Availability of Guides
Finally, our last reason to duck hunt in Tennessee is because of the large availability of guides. All around the state of Tennessee, especially in the Reelfoot Lake area, there are lots of guided duck hunts available. If you are looking to learn more about duck hunting or would rather not have to bring all your equipment, a guided duck hunt is for you. Everyone should have the opportunity to duck hunt in their life and guides are a great way to make it happen.
All in all, if you're looking to duck hunt in Tennessee, give us a call. We would love for you to come to visit us at Reelfoot Lake.