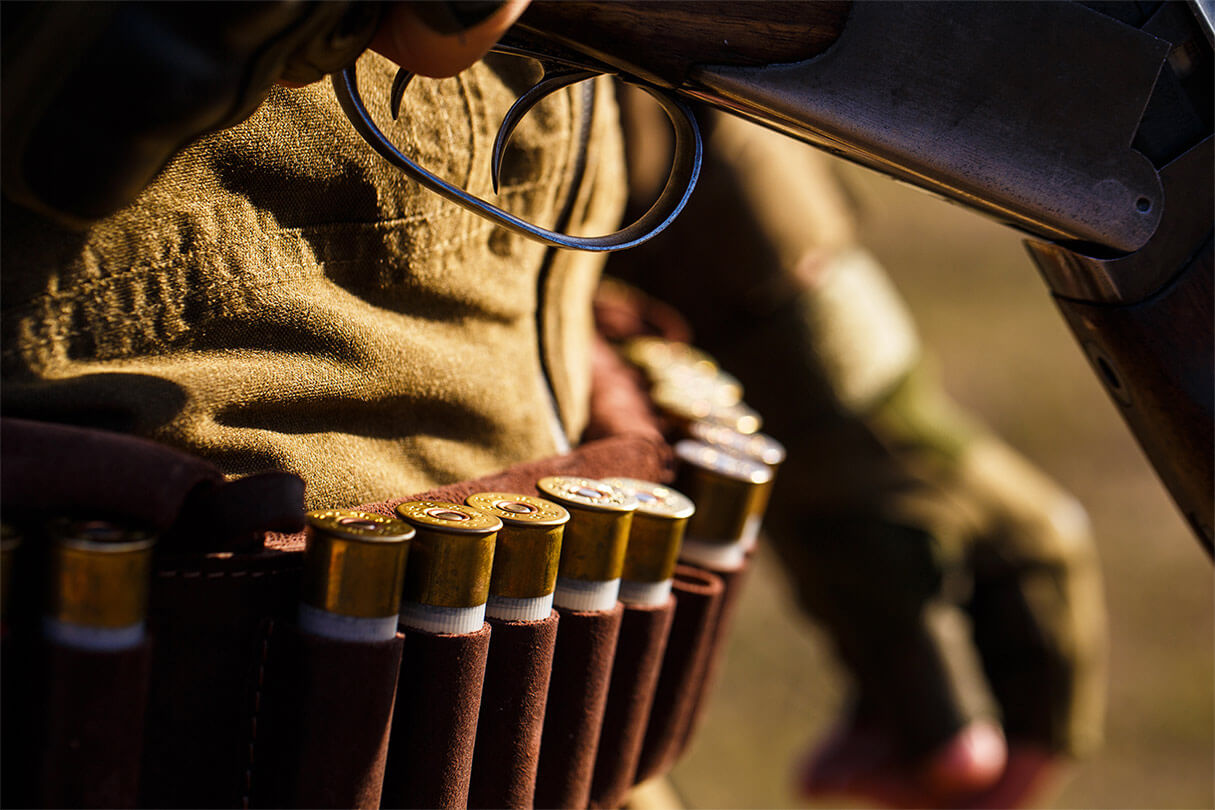 Best Ammunition and Chokes for Duck Hunting
The best ammunition and chokes for duck hunting usually come down to the species you're hunting and the style of waterfowl hunting you're doing.
It's about picking the right choke and ammunition combination for the job at hand. After gaining experience with different duck species and hunting scenarios, you'll crush those bag limits like a true master of the marsh.
Best Ammunition for Duck Hunting
A lot of great waterfowling ammo exists out there, and here are some of our favorites:
Boss Shot Shells – When you combine the devastating power of a BOSS or tungsten with our premium, clean-burning powders, you change the game completely. You can drop down in shell size and get less recoil, without sacrificing power or performance.
HEVI-Shot Hevi Metal – This easy-to-find, high-velocity shot is a duck hunter's dream. Layered with 30 percent bismuth and 70 percent steel, Hevi Metal packs a wallop at long distances, even with open chokes.
Remington Nitro Steel – High-velocity, zinc-plated steel pellets that provide superb clean kills. We'd expect nothing less from Remington, and the price is hard to beat too.
Fiocchi Golden Waterfowl Bismuth – Fiocchi makes a great round, and their shotgun loads are no exception. The Golden Waterfowl is a premium, moisture-resistant super-dense load that gets it done right the first time. Fewer crippled birds and follow-ups.
Federal Speed-Shok – Reduce the residue in your shotgun with this high-performance, clean burning shot. Speed-Shok hits hard and is a great load for shooting over decoys while keeping your barrel and action unusually clean.
Best Chokes for Duck Hunting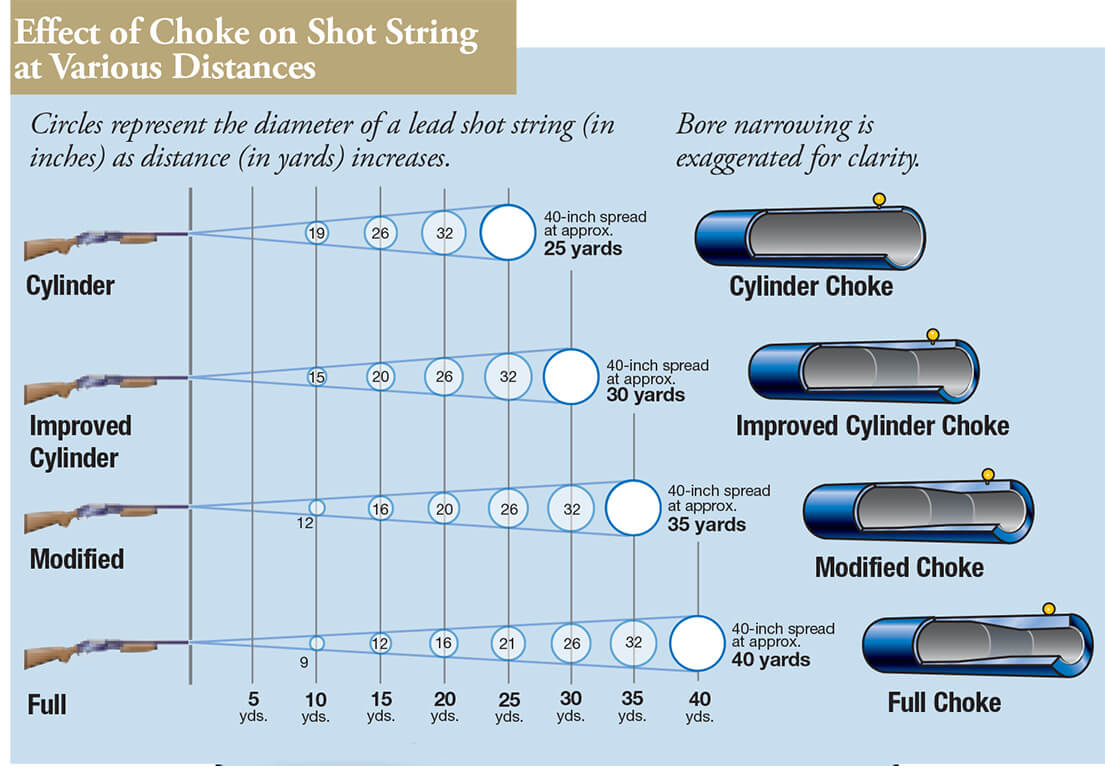 There are four main styles of choke tubes: cylinder choke, improved cylinder choke, modified choke, and full choke. So, which one is the best choke tube for you?
Different styles of hunting often correspond to different shooting distances. So, duck hunters will want to utilize the four main types of waterfowl choke tubes depending on how they're hunting
Whether you are shooting at 30 yards or 40 yards, the goal is to try and keep a 40-inch spread over different distances. The different chokes allow you to do just that.
For instance, if you are shooting over floating decoys at the beginning of the season, you may consider not even using a cylinder choke. Ducks will be coming in hot, and you'll be able to take advantage of the wider pattern at short distances.
As it gets late into the season and local ducks become wary, you'll need more range. Switching to a full choke may be beneficial. This will tighten up your spread to 40-inches at a distance of 40 yards or more.  However, you need to keep in mind, if you are only shooting steel shot, it is NOT recommended to shoot steel shot through a full choke.
Hunting over decoys on land with the help of a layout blind? Average shots are not as long-range with this style of hunting. Consider a modified choke or improved cylinder choke for those 30- and 35-yard shots.
Species of duck makes a difference too. For example, quick, darting little teal usually requires a cylinder choke or an improved cylinder choke.
The little nuances of ammo and choke combos with respect to the style of hunting and species of duck is science meets art. Learning it will put you on track to bag a lot more birds, guaranteed!