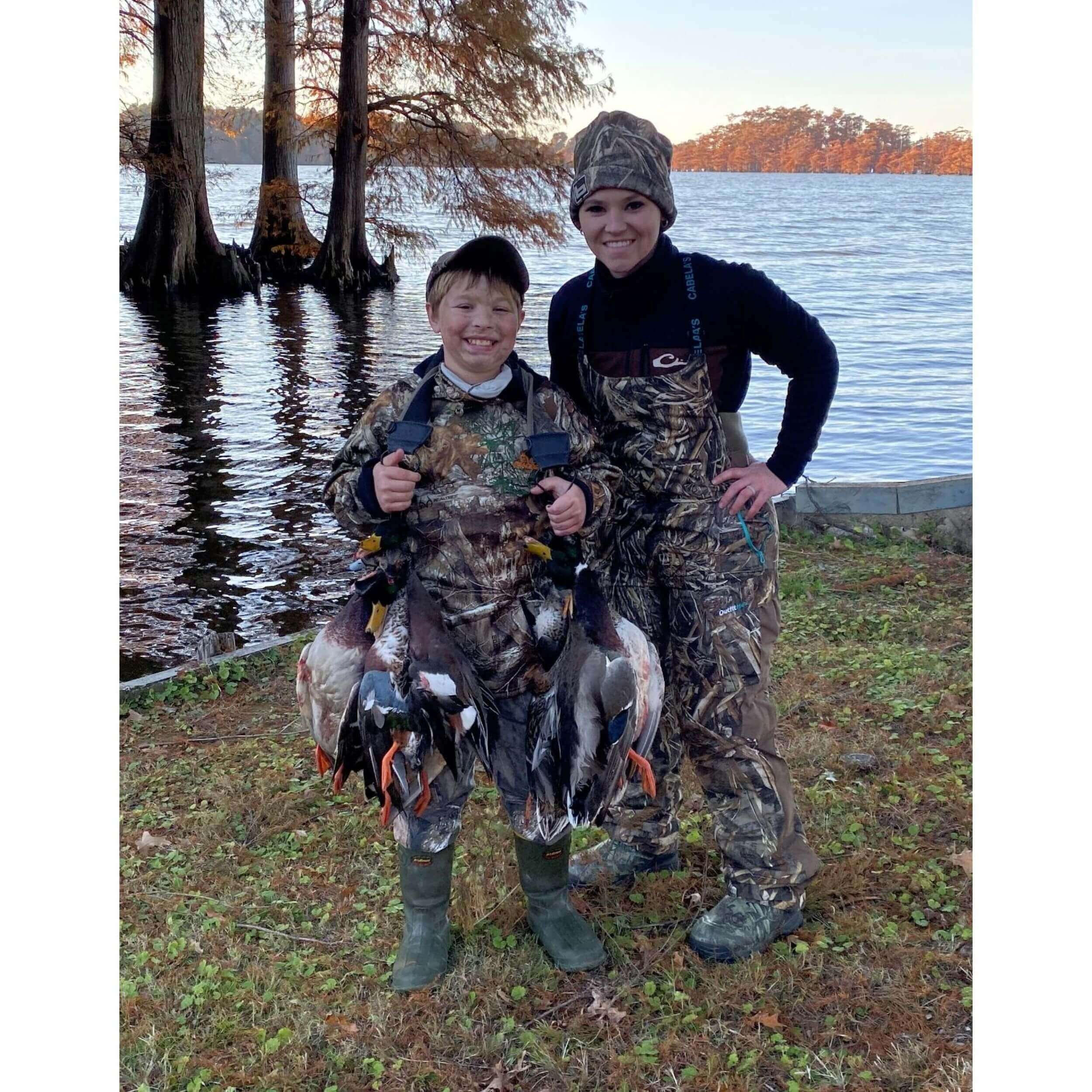 Introducing your Child to Duck Hunting
Introducing your child to duck hunting will create lifelong memories for both of you.  However, overcoming the challenges of introduction need to be done correctly.  You want your child to enjoy duck hunting as much as you do, but you also need them to understand how to do it legally and safely. You are raising the next generation of duck hunters. Here are our 5 tips for introducing your child to duck hunting.
Tip #1: Explain ahead of time
The first tip to introducing your child to duck hunting is to explain what to expect ahead of time. If you are an avid duck hunter, they know some about the sport because they have been around it. Make sure they understand the steps and goals of the hunt before you head out. It can become very overwhelming if they have to take everything in for the first time, in the field. A great time to explain this is while you are packing for the hunt.
Tip #2: Don't focus on success
Next, be sure not to focus on success when introducing your child to duck hunting. Yes, shooting your limit is great, but that is not the only thing that makes a duck hunt successful. Your goal should be teaching them something new and them improving on every hunt.  But sometimes, the best days in the blind are days where you don't shoot any ducks. The days where you simply share stories, drink some hot chocolate, and spend quality time together.
Tip #3: Choose a beginner spot
You should choose a beginner spot when taking your child duck hunting for the first time. The first few trips should be enjoyable for your child. If you choose too difficult of a spot, it is likely they will think all duck hunts are challenging. Let them work up to the challenging locations. Also, look ahead at the weather.
Tip #4: Teach the laws & safety
Our fourth tip when introducing your child to duck hunting is to teach them the proper laws and safety. When hunting, they need to know what they can and can not do. Make sure you go over bag limits and shooting times and take them with you to get your licenses and stamps. Also, be sure to go over gun safety multiple times before going out on the first hunt.  Some states require certain ammunition and require a gun to be "plugged".  It's your responsibility to know the regulations.
Tip #5: They don't have to be a child
Our final tip is to remember that they don't have to be a child to be introduced to duck hunting. Introduce other family and friends to the sport you love too!
Take your child on a duck hunt at Reelfoot Lake with HD Guide Service. Contact us to book your hunt today!