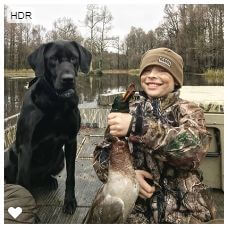 Duck Hunting Guides in Tennessee
Many avid duck hunters might not know it, but the state of Tennessee can be a hunting paradise. Duck hunting guides in Tennessee can be a wing shooter's dream come true if you know where to go, and there are many guides that can take you to where the ducks are.
Best Duck Hunting Guides: Where to Go
There are plenty of great hunting grounds around the state, and you will find no shortage of great duck hunting guides in Tennessee. One of the best spots is on Reelfoot Lake, found in the northwest section of the state. Here you will find plenty of ducks to shoot, including species like pintails, mallards, teal, wood ducks, and gadwalls.
While Reelfoot Lake is one of the shining stars of duck hunting in Tennessee, there are plenty of other great areas as well. A few of these include Kentucky Lake, Barkley Lake, Camden Bottoms, Big Sandy, and Harmon Creek. These areas are all excellent for duck hunting, and you will be amazed at the number of ducks you see.
Be Prepared
In addition to going with someone knowledgeable about the area, it pays to go prepared when duck hunting in Tennessee. Make sure you bring along all of your best duck hunting gear! You will want to be able to enjoy great Tennessee hunting the best that you can. A good pair of waders can be a lifesaver, in addition to a warm jacket and gloves.
Final Thoughts
If you want to truly experience some of the best waterfowl hunting in the country, then you owe it to yourself to stop by and try your hand at duck hunting with HD Guide Service. By hunting with guides who know the area and bringing all required gear, you'll have the trip of a lifetime!