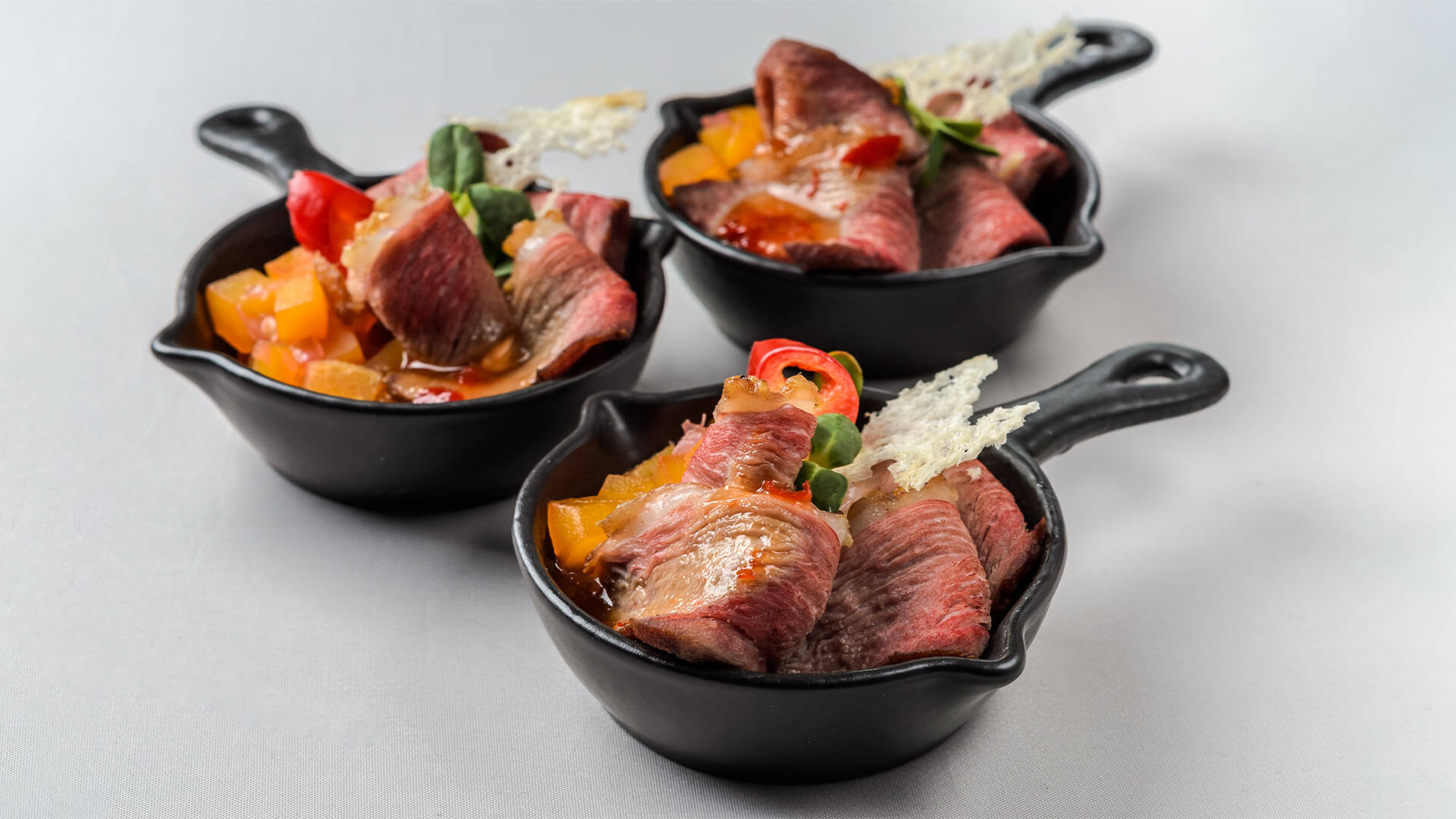 Best Duck Recipes – Ways to Cook Duck
At HD Guide Service, we believe there is only one thing better than hunting duck: eating duck! There are hundreds of ways to cook it, but we will focus solely on cooking the breast in this post. Here are a couple of amazing duck recipes that are becoming some of our favorites.
Duck tends to not appeal to a lot of folks because it is darker meat that can be "greasy" if not prepared right. Like most game, the secret is all in the meat care and prep. We think these recipes will be worth your while to try. Who knows, you may even convert some waterfowl naysayers.
Grilled Duck Pizza with Balsamic Cherries
If anyone should know duck, it is Ducks Unlimited. And they don't disappoint with this duck recipe for pizza lovers. If you're also a sucker for gourmet thin crust pizza with goat cheese, this one is for you.
Ingredients
4 boneless, skinless (wild) duck breast halves
Salt & black pepper, to taste
¼ c. olive oil + additional for drizzling
2 tsp. minced garlic
3 Tbsp. chopped fresh herbs (rosemary, thyme, flat-leaf parsley, etc.), divided
½ c. dried cherries
1/3 c. balsamic vinegar
1 red onion, peeled & sliced ½-inch thick
4 oz. shiitake (or other wild) mushrooms, stemmed
1 16-oz. pkg. thin pre-baked pizza crust, 12-inch diameter
6 oz. shredded mozzarella or Monterey Jack cheese
3 oz. soft goat cheese, crumbled
Directions
Rub ducks with salt and pepper. Combine olive oil, garlic, and half the herbs. Pour over ducks, cover, and refrigerate for 1 hour or longer, turning occasionally.
Combine dried cherries and vinegar; set aside.
Grill ducks over a medium-heat barbecue until just cooked. Let stand 10 minutes and cut into slices.
Drizzle onions and mushrooms with additional olive oil.
Grill onions until caramelized and tender, about 8 minutes. Grill mushrooms until tender, about 4 minutes; slice.
Grill pizza crust until almost crisp, about 2 minutes per side. Remove from grill and lightly brush olive oil over one side.
Sprinkle oiled crust with half the mozzarella (or Jack) cheese. Arrange onions, mushrooms, and duck slices over cheese.
Drain cherries and scatter them over the top of pizza. Top with goat cheese, remaining mozzarella, and herbs.
Return pizza to grill and cook covered until cheese melts and crust is crisp about 4-5 minutes.
Cut into wedges and serve immediately.
Seared Duck Breast with Apple Sage Chutney
Next up is a skin-on, seared duck breast recipe, the way Steve Rinella of Meateater does it. This one's a little involved as you must also make the chutney. Of course, you could always opt to buy chutney at the store. But what fun would that be? We've split the ingredients and prep into two parts for the sake of clarity.
Shoot it. Pluck it. Singe it. Cook it and enjoy.
Seared Duck Breast
Ingredients
2 duck breasts, skin on with leg attached
3 Tbl cooking oil
Directions
Trim the duck breasts by removing any excess membrane from the inside and scoring the fat side in a crisscross fashion.
Season duck with salt and pepper.
Place duck breasts, skin-side down, in a hot, oiled skillet and cook until skin has browned.
Flip the duck breasts over and place in a 400-degree oven.
Duck is best at medium rare so pull the breasts from the oven once they reach 125-130 degrees.  Ten minutes in the oven is a good starting point.
Let the duck rest for 5 minutes before slicing on the bias.
Apple Sage Chutney:
Makes 2 ¼ cups
Ingredients:
1 ½ pounds Granny Smith apples or other tart apples, skin on, medium dice
¾ cup apple juice
⅓ cup brown sugar
¼ cup apple cider vinegar
½ cup dried cherries
¼ cup golden raisins
2 tablespoons honey, more if desired
2 tablespoons finely chopped fresh sage
1 tablespoon finely chopped fresh rosemary
1 tablespoon minced garlic
Juice of 1 lemon
Kosher salt and freshly ground black pepper
Directions:
Combine the apples, apple juice, sugar, vinegar, dried cherries, raisins, honey, sage, rosemary, garlic, and lemon juice in a sauce pot and cook over medium heat until the mixture starts to bubble.
Reduce the heat to low and cover the pot. Let simmer for about 20 minutes.
Remove the lid and cook another 20-25 minutes. The chutney should be fairly thick.
Remove it from the pot and let cool.
If too dry, add more honey and a splash of water to hydrate and glaze.
We'd love to know how these two amazing duck recipes turned out for you. Let us know if you have other recipes that you love to make.